If you're looking for a great way to teach your kids about the power of kindness, nothing is better than watching a good movie with the entire family.
From tales of courage and friendship to stories about resilience and kindness, these movies provide us with important life lessons that help shape our values and beliefs.
They also remind us to look beyond our differences, accept ourselves, and be kind to one another. No matter what age you are, these timeless classics are sure to inspire us all.
From classic tales of friendship and courage to modern stories that emphasize the importance of family bonds and standing up for what's right, there are plenty of movies out there to help children learn valuable lessons about kindness.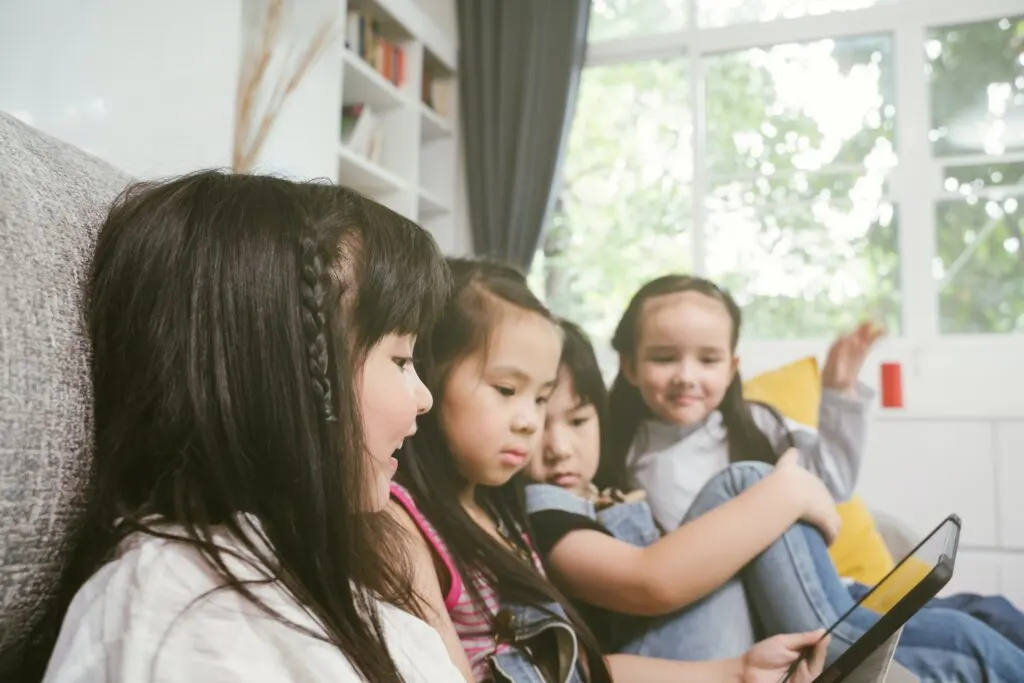 In this blog post, we've compiled a list of the best kids movies about kindness, with classic favorites like Lady and the Tramp, The Neverending Story and Paddington, as well as more recent releases such as Coco and Inside Out.
Whether you're looking for an inspiring adventure or just want to show your kids how important it is to be kind to one another, this list of movies will help teach your children valuable lessons about kindness that will stay with them for years to come.
So sit back, relax, and enjoy these amazing kids movies about kindness!
This post may contain affiliate links. GenThirty may make a small commission at no additional cost to you. Thank you for supporting this resource.
Best 60 Kids Movies About Kindness That Teach Empathy
An old, lonely man and a little boy take an incredible journey to fulfill a lifelong dream. Along the way, they learn about compassion, friendship, and selflessness while starting a new life.
Featuring Carl Frederickson, these new friends discuss tough themes that are still appropriate for little children.
The classic tale of two toys who discover that friendship can be found even in unexpected places! They teach valuable lessons about overcoming fear and choosing kindness over rivalry.
This is one of those classic Disney movies that is built on positive messages and good friendship.
An emotional journey about a young girl learning to understand and control her feelings in order to be true to herself and embrace the importance of kindness. This is a great movie for little kids.
A heartwarming musical adventure that reminds us of the importance of making connections with those who matter most in our lives and embracing our heritage and culture.
A robot learns the power of friendship and loyalty when he meets a young boy willing to accept him for who he is in this inspiring story.
An endearing story about a lonely robot learning the value of companionship and how it can bring out the best in everyone.
A clever take on the importance of being open-minded and accepting everyone for who they are.
A brave young girl risks her life to provide for her family, teaching us about bravery and courage in trying times. This little girl leads one of those inspirational movies that will stick with you.
Remy the rat teaches us that, with hard work and dedication, anyone can achieve their dreams, no matter who or what they are.
Five dinosaurs embark on an epic adventure that shows us the importance of having faith in ourselves and our friends during difficult times. This one is great for young children.
Wilbur learns a valuable lesson about friendship from the kind-hearted spider Charlotte.
A charming tale about a young girl learning to believe in herself and discovering the power of true friendship.
Mrs. Brisby musters courage to save her family, teaching us about responsibility and perseverance in times of need.
A brave little pig learns to accept himself and respect others, no matter how different they might be.
A classic story about learning to look beyond physical appearances and finding kindness in unlikely places.
A coming-of-age tale that reveals the importance of determination, discipline, and respect for others.
A young girl learns the power of kindness and resilience when she embarks on a journey to discover her true identity.
Hiccup's brave mission to protect his dragon friend reveals the importance of loyalty, trust, and friendship.
Simba must overcome his fears and learn to be true to himself in order to fulfill his destiny.
A super family teaches us that anyone can be a hero and that kindness can conquer all.
A clever fox uses his wit and ingenuity to protect the ones he loves, teaching us the importance of loyalty and courage.
22. The Wizard of Oz
Dorothy and her unusual friends prove that true friendship is a powerful force.
An ogre discovers that beauty is only skin deep, teaching us acceptance and understanding of others despite their outward appearance.
A gifted girl takes on an oppressive regime and learns the importance of standing up for oneself.
A young boy takes a magical journey to save his world, learning important lessons about friendship, courage, and perseverance along the way.
A brave mouse finds true friendship in an unlikely place, proving that everyone deserves kindness and acceptance.
An alien learns the power of friendship as he embarks on an incredible journey to return home.
A young mermaid discovers the value of true love and sacrifice for those you care about.
Two fish discover that family is always there for you, no matter how far away you might be.
A brave little elephant learns that believing in yourself is the key to success, no matter what others may think.
An adorable robot discovers love and companionship in a bleak world full of loneliness and despair.
A young boy musters the courage to stand up for what he believes in, teaching us about empathy and kindness.
An unlikely friendship between a giant and a human girl reveals the importance of understanding and acceptance.
Based on a true story, in this film a loyal dog teaches us about unconditional love and loyalty in a touching story about the power of friendship.
An orphaned boy discovers the importance of family and adventure in this enchanting tale of discovery and redemption.
A brave young woman stands up for what she believes in, showing us the importance of courage and standing up for yourself despite obstacles.
Two unlikely friends discover the power of loyalty and understanding, proving that anyone can develop a bond of friendship with someone from a different background.
A widower learns to look past his grief and discovers that companionship and love can come in unexpected places.
Three childhood friends learn about the power of love and destiny when they embark on a magical adventure.
A brave young girl discovers courage within herself while facing many obstacles in a strange world of spirits and gods in this japanese animated film.
An overweight panda embarks on a journey to discover his true potential, teaching us about self acceptance and the importance of hard work.
A charming story about a young boy who learns the importance of friendship and love from an unlikely friend.
A unique take on an old Japanese folk tale that teaches us about the power of family, friendship, and inner strength.
Pooh and co show young kids the important of kindness and empathy through their adventures in the Hundred Acre Wood.
A brave young girl sets out on an epic adventure that teaches us about leadership and respect for our environment.
A young boy embarks on a magical journey where he learns that even the smallest of beliefs can be powerful. Traditionally a christmas movie, The Polar Express will warm your heart all year long.
In this animated film, two monsters learn to look past their differences and discover that true friendship is more important than anything else.
Two siblings discover the power of believing in yourself when they befriend a magical creature living in the woods.
A young boy learns the importance of friendship and sacrifice when he befriends a giant robot from outer space.
A magical nanny teaches a family about the power of imagination and the importance of family bonds in this timeless classic.
A brave princess discovers the power of love and determination when she embarks on an epic quest.
A young couple shows us that true love can conquer all, even in the face of great danger.
Anna and Elsa prove that true love is stronger than fear and that family bonds are unbreakable.
Mowgli learns valuable lessons about respecting nature and the power of friendship in this classic tale.
A young girl learns that strength and resilience can help you overcome even the toughest of challenges.
A bear learns the true meaning of family and the importance of kindness in this heartwarming story.
In this classic telling of Dr. Seuss' story, Mr. Grinch learns that kindness is all around him. This is one of my favorite movies.
Two young superheroes learn about the importance of standing up to evil and fighting for justice.
A young girl takes on an oppressive regime and learns the importance of standing up for oneself.
This is a disney classic that is perfect for family movie nights.
In a world full of prejudice, a brave rabbit and fox learn the importance of kindness and friendship. Featuring Judy Hopps, this is a great movie for all ages.
Final Thoughts on Kids Movies About Kindness
With these stories, kids can learn important life lessons that will stay with them for years to come. These are real gems that teach valuable lessons about kindness and empathy through various story lines.
From accepting others despite their differences to the power of friendship and resilience, there are many ideas embedded in these tales that remind us of our own human values.
By viewing and discussing these stories together, parents and children can foster a stronger bond through shared understanding and appreciation for kindness through our friendships with others.