Are you single and in your 30s? If so, you're in luck! There are a lot of great trips and destinations that are perfect for singles over 30.
Whether you're looking to explore a new place or just relax on the beach, there's something for everyone. In this blog post, we will discuss some of the best trips for singles over 30. We'll also give you a list of some of our favorite places to visit. So what are you waiting for? Start planning your next adventure today!
Trips For Singles Over 30 – Travel For Singles In Their 30s
10 Best Tour Companies for People In Their 30s
This award winning travel company is based in the UK and has been in business for 45 years. They offer over 500 trips all around the world in a few different formats.
You can book a small guided trip, then there are self-guided holidays, and you also have the option of booking a private adventure for you and anyone else in the group you choose.
What makes Flash Pack great for solo travelers is that by the end of your trip you'll forget you came alone.
They prioritize building relationships between the small group members going on the trip. The travel agents are careful to create a small group with like-minded people in their 30s and 40s so that they all get the most of the trip. It's that kind of intentionality that made them responsible for creating 50,000 friendships in 2019.
Flash Pack offers 23 different trips for the adventure seekers, singles looking to do some soul searching, and everyone in between. They are a little more on the pricier side, but with that comes better quality lodging among other perks.
Explore gives the traveler many different options to create their perfect trip. Whether you are planning a trip with other singles travelers that you know, or are hoping to make some new friends in a guided small group trip, there is a trip for you.
The options don't stop there though! You also get to pick the pace of your trip. If you want to pack as many sights and activities into your trip as you can, go for it! If you'd rather have a tour with lots of free time, you can book that too.
Another World Adventures doesn't describe themselves as a travel agency or tour operator, instead they describe their business as "the place to find a handpicked collection of unforgettable travel experiences that you won't find anywhere else, and that you can book directly with the people who run them."
They simply just want to make single travelers, and group travelers alike, aware of the incredible trips they have the opportunity to book.
There are many different trips that they feature on their website. You can find your next getaway by searching by location, activity, duration, or experiences you're looking for on your new adventure.
This company is different from other travel companies we have discussed. Wild Women Expeditions is an all-female travel company.
You can join an expedition as one of the single travelers, or even join the fun with a travel partner. You'll find different age groups, cultures, life experiences, etc. on your group trip, but you all have at least one thing in common. That is your love for adventure.
Intrepid Travel has been in the business of making travelers, the local communities, and the planet happy for over 30 years.
They focus on responsible travel and make sure that every trip stands by ethical principles. They offer 1,000 trips in a variety of styles across 100 countries with travel guides that live in the locations. This is a great way to experience both the tourist aspect and the local culture during your trip.
This travel company is committed to customer satisfaction when it comes to their trips. They offer several types of bookings with the option to customize the itinerary even further to create the perfect adventure.
Some of their unique group offerings include family trips, lower budget trips, and shorter breaks in the big, exciting cities around the world. They also offer small group tours among a few other options. Travelers can choose their perfect trip from over 40 countries.
Contiki offers social travel for people ages 18-35. This company is a great option for single travelers ready to have fun and meet new friends.
Their trips are hassle-free and experience oriented so you'll have peace of mind throughout the planning process and through your trip. You'll have over 350 trips to choose from, but no matter which one you choose, you'll have the best time.
G Adventures values both you, the traveler, and the communities around the destinations where they book trips. The small groups are kept small, about 10-12 people, so that you can really get to know and bond with your new friends.
Built into your itinerary you'll find pockets of downtime so that you can do whatever you want. That could be more exploring or some recharge time, it's all up to you. The local communities are also benefiting from these trips. G Adventures seeks out local accommodations, prioritizes community tourism, and even supports nonprofits that help the locals.
There are a variety of travel styles to choose from for your trip. You can go on a National Geographic tour, an age-specific trip, a wellness trip, and more. They even have cruise lines you can book so you can travel the sea.
15 Places To Travel To In Your 30s
Peru
There is so much to see in Peru, from the ancient city of Machu Picchu to the stunning scenery of the Andes Mountains. This is a great destination for singles who are looking to explore a new culture and learn about a different way of life.
Thailand
Thailand is a popular destination for travelers of all ages, but it's especially perfect for those in their 30s. The country has a lot to offer, from stunning beaches to exciting nightlife. And, of course, there's plenty of delicious food to enjoy.
Spain
Spain is a great place to visit if you're looking for a mix of culture and relaxation.
There are plenty of historical sites to explore, as well as beautiful beaches where you can soak up the sun. And, of course, there's no shortage of delicious food and wine to enjoy.
Morocco
Morocco is a great destination for singles who are looking for an exotic adventure. The country is full of fascinating history and culture, and there are plenty of opportunities to explore. Whether you're trekking through the Sahara Desert or exploring the ancient city of Marrakech, you're sure to have an unforgettable experience.
Costa Rica
Costa Rica is a great place to go if you want more of an active holiday. With its diverse, and scenic terrains you'll get to see everything from the rain forest to river valleys.You'll get a real sense of adventure and culture as you explore Costa Rica. If that doesn't sell you, check out all of the food you have in this area.
Italy
There is so much to do and see in Italy. Not only is there great food, the local culture is also amazing. Options are endless when it comes to where to go.
You could hang out at the Trevi Fountain in Rome, view the castles in Tuscany, hit the beaches in Sicily for a fun beach day, check out the history in Florence, and much more! Italy is great for both the solo traveler and a girls trip.
Barbuda
Get away from it all and soak up the sun, surf, and sand. Barbuda is the home of the iconic Pink Sand Beach.
The sand may not be pink, but you can still see the hue of pink from all of the shells that wash up on shore, according to hotels.com. You're sure to find plenty of other beaches and attractions to enjoy on your vacation as well.
Greece
If you enjoy history, the theater, or mythology, Greece is a great way to see them all. There is so much that Greece has to offer, like the beautiful architecture in Santorini, the caves, trails, and museums throughout Greece, and much more. Greece is the perfect vacation destination for your thirties.
Portugal
If you are on a budget but are still feeling wanderlust, Portugal is the place you want to go as a single woman in your thirties. Not only is Portugal inexpensive, compared to other overseas travel destinations, there is also so much you can experience while you are there.
Walking on the beautiful beaches, attending one of the many music festivals, exploring the amazing palaces and castles, and making new friends with the friendly locals are just some of the various activities that Portugal has to offer.
Iceland
Two words, Northern Lights!! If you love picturesque vacations, Iceland should be at the top of your travel bucket list. Another must-see place in Iceland is the Blue Lagoon.
This hot pool is not only relaxing, but the water is actually great for your skin as well. A visit to Iceland is the perfect way to relax and rejuvenate your mind, body, and soul. It's the perfect vacation for anyone that is single.
Buenos Aires
Buenos Aires has a little something for everyone. The city comes to life in the most colorful way from the architecture, to the dancing and entertainment. Then there are the gardens if you want to get away from the noise and frolic in the flowers. No matter if your vibe is more relaxed or ready to party. You are sure to have a great time.
Napa Valley
If you're not quite ready to get out of your comfort zone and travel internationally, there are still some great spots in the United States to explore. One of those places is the Napa Valley. If you are a wine connoisseur, or just need a weekend away with your other single friends, this is the place for that. All the wine tasting your heart desires is just a plane, car, train, or bus ride away.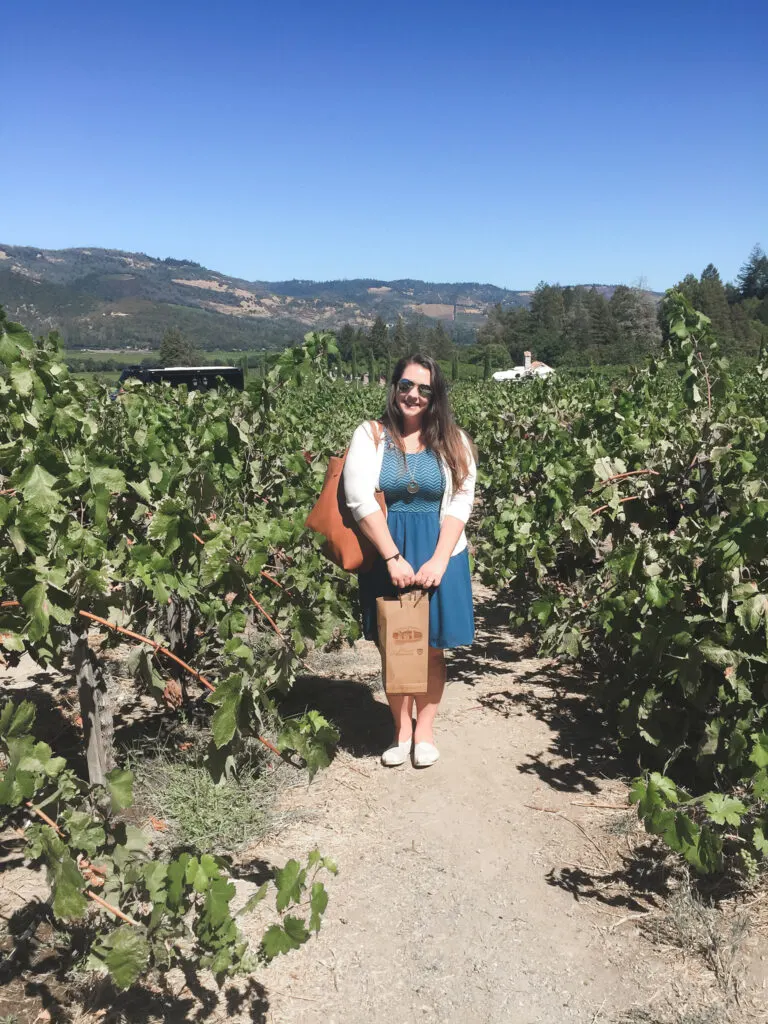 Hawaii
If you are craving a sense of adventure and want to have a good time, Hawaii is one of the best places to go.
Hawaii is a popular destination for vacations, and with good reason. The sun, sand, and surf are great, but it's the history and culture that make it such a special place to be.
Las Vegas
Las Vegas, also known as Sin City, is one of the best cities to plan a group travel vacation. If you love to party, this city should be at the top of your list.
With so many different things to get into, like gambling, clubbing, and local bars, you are sure to find a party in the city. Just make sure you are careful and stay in small groups of friends instead of wandering off alone.
Ojai
If your idea of the best vacations include getting away from it all you'll love visiting Ojai, California for the first time, and each time after that I'm sure.
Get off the beaten track, step away from social media, and embrace the quaint small town culture you'll find here. Check out the local markets, or shop at the cute locally-owned businesses, or maybe go explore the trails. Whatever you get into, you'll be refreshed by the end of your stay after taking that time to just be.
In Summary: Trips For Singles Over 30s
These are just a few of the great trips and destinations that are perfect for singles over 30. So what are you waiting for? Start planning your next adventure today!